It's been years since I haven't finished a book. I felt a little guilty not making it through this book, but alas, my time was better spent elsewhere with this one…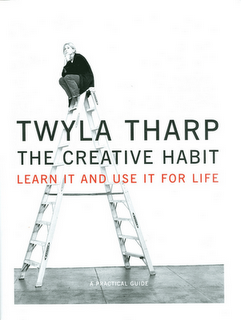 The author maintains that, "All it takes to make creativity a part of your life is the willingness to make it a habit. It is the product of preparation and effort, and is within reach of everyone." This book provides the reader with 32 practical exercises on the lessons Twyla Tharp has learned during her long career.
This is another one of those books that could have been written in 32 pages, in my opinion.
If you struggle with creativity and, believe it or not, we ALL use creativity in our professional and personal lives, open this book, choose one of the lessons, and put it into practice. I wouldn't say read the whole book, but rather develop creative habits over time.
Do you struggle with creativity? Have you overcome it? If so, how?