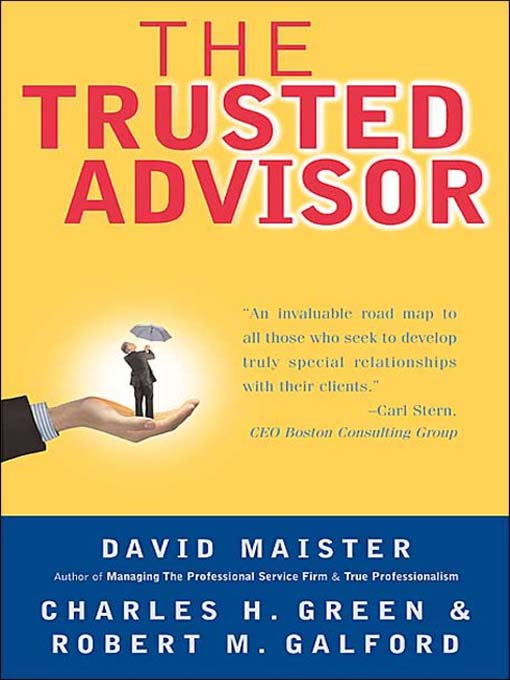 The three authors of this book are consultants on professional-service management and customer-relation issues. They feel that before anybody can become successful as a business guru, they first need to gain the confidence of their clients.
While I wasn't a huge fan of the book, the biggest take away for me was their five-step development process that encourages outsiders to engage clients by focusing attention on the issues and individuals at hand; listening both to what they say and what they leave unsaid; framing the immediate problem from their perspective; envisioning with them how a solution might appear; and committing jointly to the actions and resources that will bring it about.
This approach could work in any situation where one's goal is to gain the trust of another.
In the final chapter, the authors include "The Quick-Impact List to Gain Trust" and then an Appendix in which they duplicate all of the checklists previously provided. Great to refer to down the road if need by.