Football season may be coming to an end, but brands need to continue engaging with their audiences year round. This Super Bowl, which commercials were best in show? And, how can companies that can't afford the pricey commercials still engage with consumers on social media during the big game?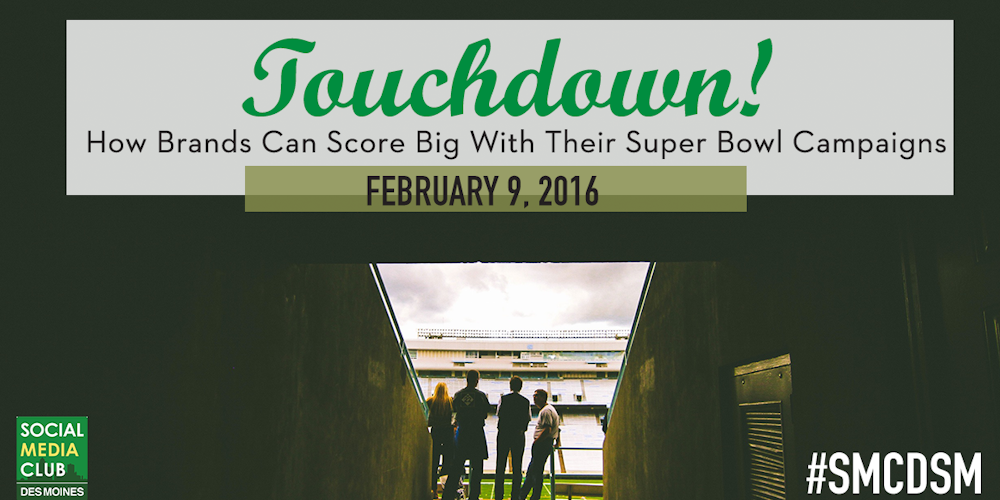 During this event, you'll have the chance to talk to some of the top advertising, digital, and marketing professionals around Des Moines to hear their thoughts on how brands can win during the Super Bowl. Panelists include:
Josh Fleming – Brand Counselor, Meyocks
Angela Ten Clay – Communication Manager, Wellmark Blue Cross Blue Shield
Sara Mulholland – Digital Media Coordinator, Mercy Hospital
Tickets are $15 and include appetizers and beverages.
Time: February 9, 2016 from 6pm to 8pm
Location: TBD
Website or Map: https://www.eventbrite.com/e/…
Event Type: networking, education
Organized By: Social Media Club Des Moines